Hey, hussies! I want to thank the keepers of the Hussies Blog for allowing me to post today:)


Since I have a release coming up in two weeks from EC, I thought I would talk about my love of the futuristic genre. Hunting Mila is the sequel to
Seducing the Saint.
In it you find John Hunter escorting a society girl Mila, who has a hard-on for guns and action. Spies, aliens, kidnappings, all kinds of fun ensues.
I think my love of futuristics came from my movie and TV viewing. I wasn't so much into hard sci fi, although I do like some, but I loved the big space operas. I wasn't so into carefully constructed worlds, but I loved bigger than life characters who like a good fight.
Star Trek was one. I'm an X'er, so I saw this in reruns, but I loved the idea that you could take a whole ship of people and travel all over th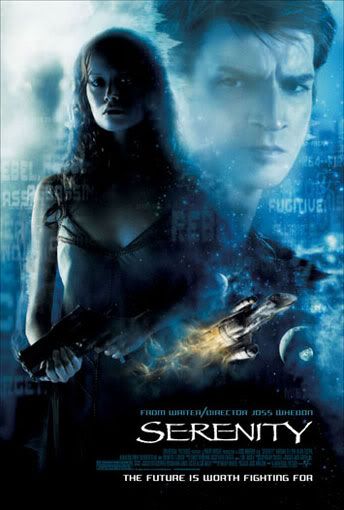 e galaxy. I liked the strange characters, the battles, and hell, even if you don't like him, you have to admire Captain James T Kirk-intergalatic stud. But, then my TV viewing switched to sitcoms and dramas. It wasn't until my 30s that I rediscovered futuristics with movies like
The Fifth Element
,
IRobot
,
Blade Runner
and the ulitimate masterpiece
Serenity
.
I guess many people who don't know me well would be amazed that the SAHM turned erotic romance writer would be so enamored with the action packed movies. But I do love them.
I think the writer in me loves to watch something that is completely invented by the writer or writers, that they make the rules. There is no one to say, "Hey, that couldn't happen." Of course, that might just be the control freak in me, lol. But the one thing I always felt they were missing was romance. Some of them have it, but not enough to satisfy me, so I decided to create my own.
It wasn't an easy jump. While I loved furustics, and I am writer, but I was raised a military brat and tend to be...let's say...a little too realistic about some things. But, I worked hard and one of the books that came out of that was Seducing the Saint. Now that Hunting Mila is releasing, I am working on the plot of Mastering Robbie, another book linked to the others, and the possibility of more in the future. I like writing all my genres, but futuristics allow me to indulge in my control freak ways, and shoot things up.
A girl can't ask for more than that.
So, tell me, do you like futuristics? Have one movie, book, tv show you like the best?