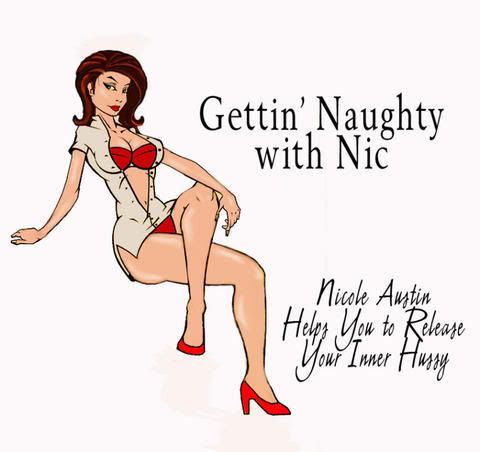 He looked like a wet dream in those skin-tight jeans and whew, could the man kiss. She let her fingers take a slow walk over his sexy chest and slide along each delightful ridge of his six-pack abs.
Deft fingers went to work on her blouse, not hurrying, but taking the time to enjoy each new inch of flesh bared to his smoldering gaze. She lifted her hips as he slipped off her jeans and panties.
"I'm going to make you feel so good."
Damn, she sure hoped so. He'd gotten off to a good start. Any guy as hot as this one surely knew what he was doing, right? Perhaps with a little bit of guidance he could make her soar.
Warm hands glided over her hips to gently part her thighs, and he slid into position. She wrapped her legs around his hips, holding him close, needing a bit more foreplay before taking him inside her body. "Mmm…stroke my clit. Please, I ache."
"Stroke your what?"
*Insert sound effect of a car skidding to a halt*
My hussy sisters seem to have differing opinions of smart men and their place in erotic romance. While I love the hot, sexy hero who can make the heroine's temperature rise with a wicked grin, he damn well better have some brains to go with the devastating good looks. If he doesn't know what to do with a clitoris or if he's not willing to search for her G-spot, he's only good for arm candy. And if he can't tap into the power of her mind… forget about it.
When a woman wants to get down and dirty, she wants a smart man who can seduce her mind as well as push all the right buttons. Yup, it comes back to the inevitable truth that we want the whole package. In real life, he doesn't need to have movie star good looks to draw the masses, but he has to look good to her. There also has to be some basic chemistry at work. But above all else, he has to have a decent amount of brain power!
The mind is the most powerful sex organ. If he can't seduce her mind and get her totally in the game, he's not going to score any points. Even if he's got all the right moves to go with the looks, if he can't get her mind off everything else and focused on him, chances are he's not going to make the earth move or even shift slightly.
The reason erotic romance appeals to women is because the stories captivate our minds and take us out of our ordinary everyday routine. We love to fantasize. As the words sink in, we are swept away right along with the heroine. Words can paint a vivid picture in our minds and we can see the scene unfolding. The man smart enough to realize the power of seducing our minds has a great shot at pleasing our bodies and winning our hearts.
So I say take another look at the brainy computer geek crawling around under your desk. Harness that rush you get when he makes the infernal damn machines behave and see what else he can coax into performing at his will. And I suggest all you guys out there give reading a few erotic romances a try. You just may learn something.